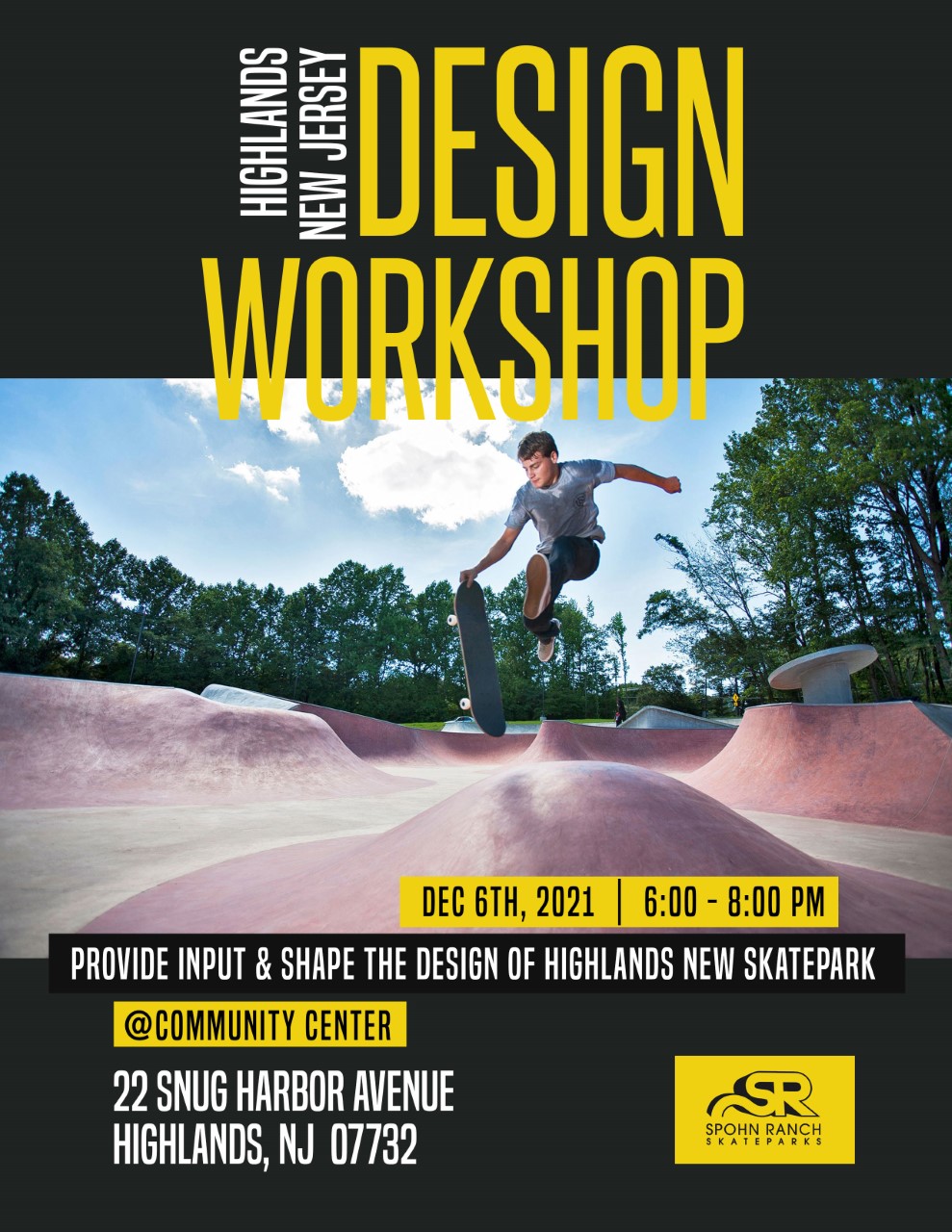 Skatepark – Design Feedback Session
Help shape the final design of the skatepark.  Details below:
With the funding secured for our new skatepark, Spohn Ranch (our selected designer for the project) will be asking for feedback from our residents in order to complete the final design.  Come join the discussion on Monday, December 6 at 6pm at the Community Center.